Elementor is a highly advanced WordPress-based drag and drop page builder that enables you to edit web pages from the header to the footer. Elementor addons always add some extra mileage when it comes to creating a perfect web page.
It's known that Elementor is one of the top page builders on earth right now. Well, it allows you to build an eye-catching webpage with an unlimited range of elements and colors.
So, why elementor addons are popular in the WordPress community?
creation. Popup builder can be an ideal example. It enables you to add beautiful popups to your website. Moreover, elementor is extendable with countless addons. Those addons add some extra features to it.
This article will guide you to some of the unique elementor addons. By the end of this article, you will have a thorough idea about elementor add-ons. Hopefully, this article will help you gather the knowledge and confidence to choose the right add-on for your website. So, without any further delay, let's jump into the actual topic.
15+ Best Elementor Addons
Essential Addons for Elementor
extensions and elements. It's a perfect add-on that will push your page-building experience to a whole new level. It's one of the easy-to-use Elementor addons that accommodates tons of other features. Let's see a glimpse of what it has to offer.

Key Features
40+ Free Widgets.
Post Grid.
Post Timeline.
Team Members.
Testimonials.
WooCommerce Product Grid & Carousel.
Pricing Table.
Advanced Tabs & Accordions.
Progress Bar.
And much more. So, get it from here.
Elements Kit Addons
Elements Kit is an all-in-one add-on that provides expansive modules. Such as header/footer builder, mega menu, and much more. It has some creative widgets that allow you to come up with a beautiful WordPress page. Let's take a brief look at some features.

Key Features
Header Footer Builder.
Mega Menu Builder.
Widget Builder.
Vertical Mega Menu.
70+ Widgets.
45+ Pre-designed Header & Footer Templates.
35+ Ready Pages.
500+ Ready Sections.
Conditional Content.
WooCommerce Widgets.
One Page Scroll.
Multi Widgets Area.
Cross Domain Copy Paste.
Parallax options with SVG library and animations (HOT)
Sticky content in any place.
Header footer in specific page or post.
Add Icon and label in the mega menu.
And much more. So, get it from the link below.
WooLentor
WooLentor is by far the best WooCommerce addons plugin out there. It's an all-star elementor page builder that comes with WooCommerce builder. It allows you to create a product and archive page with ease. It has 40+ product layouts and some extraordinary features. Let's have a look!

Key Features
WooCommerce Template Builder (Basic)
Product Grid, Slider, Tab
Sale / Discount Schedule Counter
Sales Notification
Call for Price
Special Day offer banner
Product QR Code
Custom Product Template Builder
Product Accordion Listing
Product Image Accordion
Shop Page Builder
Ajax Search Widget
And many more.
Livemesh Addons for Elementor
This one is one of the versatile and best-rated post addons plugins for Elementor. You can get it for free, even though it's a premium plugin. It comes with an easy-to-use user interface and some fantastic extensions. It has everything you need to create a perfect website that stands out. Let's see some of its other features.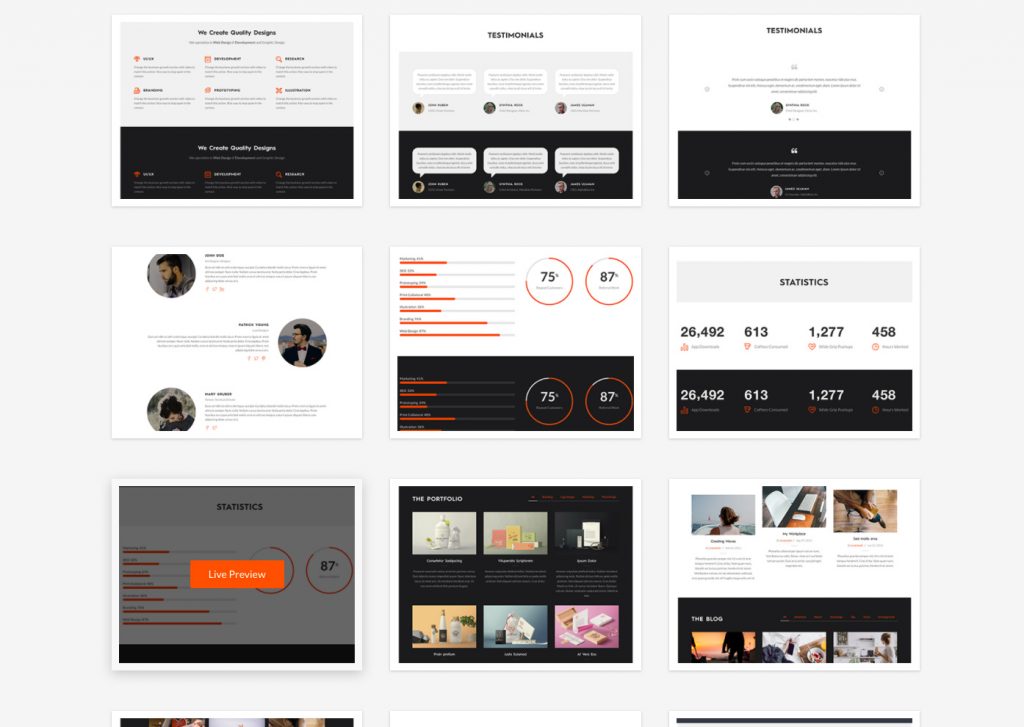 Key Features
Beautiful Design
Ease of Use
Portfolio Grid
Blog Posts Grid
Post Carousel
Posts Slider
Post Grid Box Slider
And much more. Get it now.
Premium Addons
Boost your website with this supercharged Premium Addons plugin. It offers a wide range of elements and extensions to make page-building a lot easier and more enjoyable. It provides a large number of customizable widgets, templates, and extensions. Let's take a look at some of its features.

Key Features
Customizable widgets.
WPML ready.
Cross-browser compatible.
Fully responsive.
And much more.
Elementor Addons Elements
Reshape your elementor page-builder with this excellent add-on. It includes more than 24 elements and extensions that enable you to empower your elementor-based website. It will let you create outstanding designs with just a few clicks. Therefore, it's a very flexible and easy-to-use add-on you may need. Let's see some of the features.

Key Features
Responsive and fast.
Lightweight.
Easily customizable.
Metform Elementor Addon
Metform is an elementor based add-on that allows you to create forms anytime. It will enable you to create multiple contact forms with this excellent add-on. You can also manage the forms with Elementor builder. It comes with various features. Some features will amaze you for sure. Let's see what features it has.

Key Features
User confirmation email.
Admin notification email.
Saved entries in the admin panel.
Export entries as CSV.
Required Login to submit the form.
And much more.
Post Grid Elementor
Do you wish to see your blog posts in a beautiful grid style? If yes, then try this fantastic post grid add-on today. It allows you to create a post grid from the blog posts. It has an impressive amount of elements and extensions inside. It's available in premium versions as well. Let's check some features.

Key Features
Customization options.
Fully responsive.
Post grid layouts.
Advanced customization.
And many more.
Image Hover – Elementor Addon
This elementor page builder addon will let you create mind-blowing hover effects for your images. You can change the background, align texts, and set borders by using this addon. Some features might stun you for sure. Let's see.

Key Features
Easy-to-use.
Highly customizable.
WPML compatibility.
SEO friendly.
And many more. Why are you waiting?
Happy Addons
Just like the name itself, this plugin can make you happy without a doubt. It comes with pioneering problem-solving features along with some fantastic widgets. It will make your page building work much smoother and easier. This plugin is brought to you by weDevs, one of the most celebrated IT-based companies in the world. Let see some of its unique features.

Key Features
Fully responsive.
Problem-solving features.
Readymade template kits.
Advance background parallax.
And much more. You can download it from the link below.
PowerPack Addons
This plugin lets you extend Elementor with 60+ creative widgets and extensions. This is undoubtedly one of the fastest-growing Elementor addons out there. It contains 30+ Elementor widgets that will make your page-building process faster than ever. There are more features too.

Key Features
Unique widgets.
Fully customizable.
User-friendly.
And many more. So, don't be late.
HT Mega Addons
With around 80+ elements and 360 blocks, this add-on is absolutely praiseworthy. It has unique features that will let you create a mind-blowing website. Let's look at the features inside.

Key Features
Menu builder.
Sales notification.
Responsive and fast.
Customizable.
And much more. So, get it now.
One Element
One Element is a well-designed addon that contains some useful widgets. It works perfectly with Elementor page builder. There are some features you would love to check.

Key Features
20+ free widgets.
Fast and responsive.
Lightweight.
Easy-to-use.
And much more. So, what's stopping you?
WPB Elementor Addons
We all know Elementor is the best WordPress page builder right now. WPB Elementor addon enables you to spice up the page building process to a whole new level. This add-on comes with some premium quality designs.

Key Features
Fully customizable.
Detailed documentation.
Highly responsive.
User-friendly.
And many more. So, grab yours today.
Prime Slider
This add-on provides trendy and eye-catchy design features and extensions that might be very useful for you. Prime slider is loaded with some wholesome features. Let's find out.

Key Features
Unique free widgets.
Many sliders.
Fully responsive
Easy-to-use.
And much more. So, don't be late.
Exclusive Addons for Elementor
Are you looking for an add-on that provides a trendy design with tons of useful features? If the answer is yes, then this is one of the desired elementor addons you can have. This add-on comes with a ton of customizable widgets, extensions, pre-made blocks, and templates. That's not all! This plugin will minimize your page-building effort.

Key Features
39+ Useful Widgets & Extensions.
3000+ Free Icons.
Detailed documentation.
And much more. So, get yours today.
Conclusion
You can choose any of these addons without any hesitation. You can also share your valuable experience with these helpful plugins. Thanks for bearing with this article.